Before we set our course for 2014 (next week's topic), let's give some thought to the year we've just lived. In 2013, how did we become richer in what matters? And how did we not become richer in what matters?
Many of you know that I have an M.S. in counseling psychology, and believe deeply in everyone's ability to grow and change. These life-areas are in no particular order, i.e., all of them are important. Whichever life-area below feels like it's leaping out at you may be the one that most needs your attention.
Note: If you have last-minute shopping to do, here are some no-cost and low-cost gift ideas. If you don't find the "rules" around holidays to be life-giving, here's how to break them while keeping good faith with people. Here are tips on not gaining weight over the holidays. And if you'd like to win a cool book called "The Beauty Experiment", by a woman who broke through beauty-obsession into becoming much richer in what matters, subscribe by email to Diamond-Cut Life on your upper right.
Physical health: In 2013, did we become richer in physical health, or poorer? In most cases, we have a lot of control over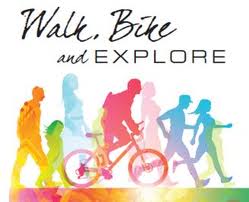 our physical health. For example, did we push back against Sitting Disease by exercising steadily and using our bodies for transportation when we could?  Did we floss daily? Use sunscreen? Drink in moderation, if we drink? Did we make good food choices, for example, eating lots of fresh produce?
Marriage/primary relationship: Did we steadily nurture this relationship, or did we just expect it to nurture us? In 2013, did we talk about where we wanted to head together as a couple? Or did we just operate as individuals, heading where we personally wanted to go?
Spiritual health:  Did our connection to God and our connection to nature grow stronger in 2013? Or did these connections diminish? Did we contribute to something greater than ourselves? When we get centered, what do we tend to find is the best part of our day? Are we holding our hearts open to what God might have in mind for us? The death last month of my housemate Gary — an event I once would have shrank back from — turned out to be my greatest source of spiritual connection in 2013.
Relationships/community: Did the threads between us and others fall looser in 2013, or grow stronger? If family and friends were to grade us on how kind we were to them on a daily basis, would we see that we are excelling, maintaining a C average, or failing them? Do people trust us more now than they did at the beginning of the year, or do they trust us less? Are we treating people with respect, or treating them like things that are there simply to benefit us?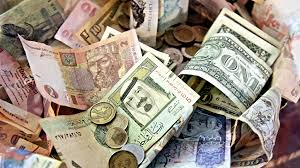 Financial health: Did we become financially stronger in 2013, or weaker? Did our savings and net worth grow, or diminish? Did we live below our means, or did we use credit cards and create new debt? If we did create new debt, was it secured debt (i.e. home or car, or unsecured debt, i.e., general consumer debt? (Secured debt is much better than unsecured debt.) If it's student-loan debt, are we prepared to earn and live in disciplined ways that will repay the student loans? Are we on track for a good retirement?
Career: In 2013, did we become better contributors at our workplaces? Did we build our skills, or did we build our resentments? Did we initiate conversations with our bosses about how to best do our work, or navigate changes, or team up with our colleagues? Or did we just wait for our bosses to bring problems to our attention? If we are the bosses, are we initiating the right conversations, praising good work, and encouraging workers to evaluate themselves? Or do we wait to react to employees' mistakes and problems? Do we have a vision of what we want our work-legacy to be when we eventually retire?
In summary: in 2013, did we become richer in the things that matter? Did we live a good story? In next week's post, I'll talk about using what we learned from 2013 to chart a rich course for ourselves in 2014.
What leapt out at you in looking at these areas of your life? In what ways are you already becoming richer in what matters?