Giving and receiving gifts can be juicy and joyful, and make us lots richer in what matters.
I think the best gift-giving keeps us living within our means and grounded in our values. Climate change is driven by overconsumption, and research indicates that more stuff doesn't even increase our happiness. But more and better relationships do. A cool new book, "The Beauty Experiment", tells of how a woman's relationships and overall happiness improved after she dramatically simplified her clothes, jewelry and makeup. To get into the drawing, get an email subscription to Diamond-Cut Life (upper right).
I polled my friends, asking, "What's your favorite low-cost, or no-cost, Christmas gift you ever received?" I got a wealth of responses. I've organized them into four sections: No-Cost Christmas Gifts; Low-Cost & Crafted Gifts; St. Nicholas Day Traditions; and Great Gifts Requiring Stealth.
No-Cost Christmas Gifts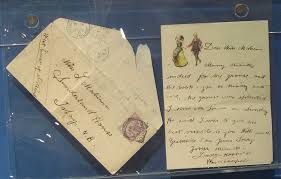 My favorite gift ever was a "gift certificate" - soon used- for a massage from my kids. — Jeff C.
A handwritten letter on festive stationery or card (can be homemade). – Leslie A.
I love the drawings my brother Aaron gives me. — Diana G.
I'm offering my brother and his fiancee a week to focus just on each other — Thor and I will host Michelle, our 13 year-old niece-to-be, for a week. But I wonder: if it's fun for me, can it really qualify as a gift? — Alison W.
I had a boyfriend write me a song and play it on his guitar and sing it to me. It was super funny and sweet at the same time. – Jess H.
We have cousin sleepovers for big holidays. Those are my favorites. Spending time together, baking, cooking, and playing board games. – Chi N-V.
Gently used items thoughtfully chosen from the giver's household -a box of fabric scraps or a bag of beads for projects, a scarf chosen to go with a specific coat, an unusual vase. These gifts radiate thoughtfulness, and are often vintage as well. – Heidi H.
My kids often give me a list of things they will do for me, like massages. My other favorite gifts are ones they make for me. My daughter told me she has made some ceramic cups at school this fall… I can't wait to see them! — Alissa K.-G.
A certificate  for picnic lunch at the coast. My daughter made the lunch and we drove a few days after Christmas to Cannon Beach and ate on a chilly but clear day at the coast. It was fun! — Mary Ann A.
Certificates for things like dishwashing without complaining. – Regina H.
My mother-in-law drew pictures of some of the flowers in her garden ,with the promise of digging some of them for me in the spring. They still grow in my garden even though she isn't with us anymore. Best gift ever! — Joyce H.
A special dinner, cooked for me by my sister and brother in law. Giving your  time or expertise, that's my favorite. – Martin T.
I like to make "fantasy gifts" for my family. I go through magazines and cut out things I would love to be able to spend thousands of dollars on to give them-amazing watches, gardens, trips, a tree house, jewelry for royalty-it's very fun to page through fancy magazines and make my choices. then I glue them onto construction paper and tie them onto the person's stocking. It's usually a big hit. – Christina M.
Low-Cost & Crafted Gifts
Simple earrings made by a dear friend. — Jennifer O.
Photo albums or scrapbooks w real photos. — Barbara C.
A homemade jar of jam.  Lovely. – Juliet W.
My sons have made CDs of their music to give as gifts to the family. – Christina M.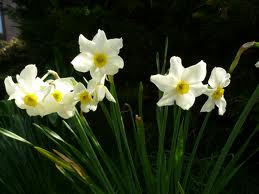 I love to give paperwhites (narcissus) which I plant in glass containers (mason jars are fine or other 'found' containers, preferably with higher sides). It is an experience of wonder and anticipation (I hope! It is for me…) to watch them grow indoors, and then a sensual delight as they reveal their blossom and scent. — Christine B.
One year my family did a thrift-store gift exchange. Dad found me an unfortunately styled sweater that was made with about 10 pounds of wool. That thing kept me warm through some cold, lone ramblings, and introduced me to the joys of wool. — Nathan B.
My young adult kids hunt gifts down at Goodwill or other resale shops. They have exquisite taste. As soon as I open the gifts, they generally blurt out where they got them and how much they paid since they know that I love a great bargain as much as I love whatever they've given me. — Barbara K.
Way back when I practiced law, I had a paralegal who made me a little snowman out of styrofoam balls, felt and a few sticks for arms. She was going through some horrible personal family crises at the time. Abusive spouse, money issues, etc. The fact that she thought enough to make that for me touched me very deeply. Whenever I think of it, it still tugs at my heart. — Sait T.
Saint Nicholas Day Traditions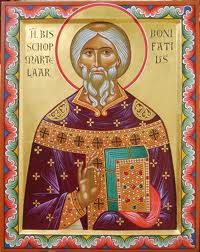 When I was a foreign exchange student in the Netherlands, we celebrated Saint Nicholas day on December 6, which is the gift exchange time. Tradition has it that you give a mostly symbolic gift and then you write a rhyming poem about the recipient. My host father teased me about my money worries (I was 16 and without income until I took a paper route) so he gave me a bag of chocolate coins and a poem in Dutch that began "Geld, geld, denkt je vak…" (Money, money, you think often). Whenever I worry about money that teasing line comes back to me. – Miriam H.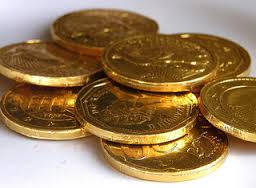 We have celebrated St Nicholas on Dec 6 since I was a child. We put one shoe out by the fireplace for each member of the family, all 11 of us. The next morning we would run out to find that our shoes were filled with an orange, some candy and a small gift. I think I liked it as much as Xmas, all the shoes lined up according to size. Wish I had a picture. – Mary Beth H.
Great Gifts Requiring Stealth
Several years ago, my house was broken into, and my jewelry was stolen. My favorite pendant -nothing expensive but very unique — was gone. Over the course of several weeks my mom somehow got information out of me about the stones (garnet and topaz), and she had a local jeweler recreate it for me. When I opened it up, I almost passed out. So generous and thoughtful! — Ashley H.
A collage of postcards a friend made for me during high school. I had collected them since 4th grade, and she had given me many of them. She was in cahoots with my mom to snag some from my collection and then made the collage out of them. I still have it and cherish it dearly — Sara F.