Last week I wrote about how we can make 2015 better than 2014 by setting clear intentions.
That's because intentions can be supple like evergreen branches, while New Year's resolutions tend to be brittle, like kindling.
My intention for 2015 was/is to be of service to two family members with health issues, including my sweet, frail 91 year old Dad.
I've realized  that following through on that intention means I'm letting go of my blogging for the time being.
I'm a little sad, because I love writing about how to be rich in what matters. But my deeper feeling is relief. I'm opening up space so I can be more available to people I love.
And I feel gratitude that I have the first-world problem of too many good choices, too many meaningful things to do with my time.
Speaking of time, with 168 hours in a week, why don't I have time for all the above? In theory (the theory in the second half of my last post) we each have a full five waking hours/day we can use for our higher intentions, even if we work full-time and need another whole 40 hours/week for eating, chores, self-care, etc.
But here's what I've woken up to: not all hours are created equal. For me, morning hours are golden. They're when I'm sharpest, so they're when I write blog posts, and tackle the toughest parts of my paid work (coordinating rural transit and intermodalism for the state of Oregon). And, the new part: helping my family navigate the health-care system. All those take my keenest concentration, so they are morning tasks. I'm still productive with normal work in the afternoons, but by 6 p.m., my brain is fried. I need evening hours to rest and rejuvenate. I'm not able to plug the family service or the writing or the paid work into my evenings, because not all hours are created equal. So something needs to go.
I checked my thinking (as I often do) with my friend Vicki Lind, who at 70 is a wise, happy, juicy crone. She is also Portland's top-rated career counselor.
"Leaving the space open [for people we love] is what God cares about," Vicki said. She also said,  "When our schedules and brains are maxed out, any new little thing, like a sore tooth or traffic ticket or plumbing problem, can tip us over into tears or aggression."
I see the truth of that. I've tipped myself over at times in the past, thinking that doing everything, all at the same time, would make me the richest in what matters.
My understanding is different now. Now, I believe that choosing some things over others makes us the richest in what matters. Those choices, those riches, can be driven by our deepest intentions. My friend and coach Maren Souders of Dream Into Change has been encouraging me since 2008 to live from my deepest intentions. If everyone could have someone like Maren in their lives, the whole world would be richer in what matters.
Finally, let me be clear: I'm in no way a martyr. My family members with health issues whom I'll be helping are cool, lovable people. They appreciate me and make me laugh. As Dana (an ICU nurse) points out to me, I'm lucky in this regard :).
I will be checking back in here at Diamond-Cut Life within the spring. I hope that you and your deepest intentions will be creating a 2015 that's rich in what matters. If you'd like ideas on how to do that, here's a list of my top twenty posts (culled from the 635 I've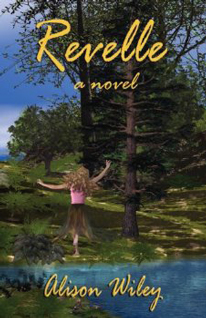 published since 2007). If you enjoy fiction, here is my novel Revelle (rhymes with gazelle). It's about a woman with lots of problems and almost no money but who still manages to be rich in what matters: community, connection to nature and Spirit, work she loves, health and vitality. And loving relationships, which sometimes trump the rest.