Welcome to Diamond-Cut Life: How To Be Rich In What Matters. Some of you have been reading since late 2007, but many of you are new. Since my blogsite has more than 630 posts, this page is your friendly tour-guide: the most popular posts. I welcome comments — my readers, whom I adore, make me smarter — and I reply to comments. Please take your time, and bookmark this page for a return visit; there is a vacation's worth of reading here :).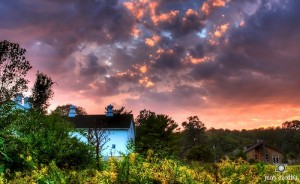 Top 20 Posts
The Win-Win of a Work for Rent Arrangement
How Extroverts Can Relate Better to Introverts
Best And Worst Road Trip Foods
Top Ten Tips for Climbing a Mountain (Or Doing Any Hard Thing)
Top 10 Tips for Living with Others
The Hero's Journey, Or, 7 Ways To Live Like A Salmon
The Best Things in Life: Free or Not?
14 Ways To Add Value To Any Situation
Top Tips For Riding Amtrak & Intercity Buses
How To Slash Your Heating Bill
How to Slash Your Electricity Bill
Treating Things Like People, and People Like Things
Ten Ways To Help A Compulsive Hoarder
Top Ten Tips On Xeroscape Gardening
Diamond-Cut, Sustainable Marriage
Best Low-Cost And No-Cost Christmas Gifts
Top Ten Tips For Living With Others, PART II
Receive weekly posts on how to be rich in what matters every Thursday:

I will never share or sell your email address.