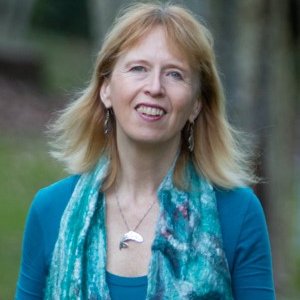 I'm Alison Wiley here in Portland, Oregon, writing since 2007 about how to be rich in what matters.
I've been dollar-poor at times, like, the 80's and 90's. That's when I was in college and grad school, then an alcohol/drug counselor, and then a self-employed artist for a decade.
These days I'm not dollar-poor at all.  I own two homes with my husband. We carry no consumer debt. I love not worrying about money, and I love helping other people to land in that place, too, via my posts on how to live happily below our means.
But whatever my money ups and downs, I've always focused on being rich in what matters. Loving relationships. Health and vitality. Work I believe in. Good books, community, creativity. Connection to nature and God. Service to others. We're the same people, dollar-rich or dollar-poor, needing the same things to be happy.
Being rich in what matters means we don't need to buy and consume our way into happiness.  It means treading lightly on our gorgeous, fragile planet. because it's clear that our climate is changing, due to the furious rate we're burning fossil fuels.
I do plenty of stumbling. I make some poor choices, and I write about them, and learn from them. I pay attention to readers' comments, and reply to them. I like to laugh at myself. We can all become richer and more joyful, together.
You won't find any ads at Diamond-Cut Life. You won't find any trash-talking. I dive below the roiling ocean of bitter bipartisan politics. This is the diamond-cut life: chiseling our focus down to true riches, and what unites us.
My paid work  is for the state of Oregon, being of service to the transit agencies in the largely rural, stunningly beautiful, southwestern corner of the state. Most days I like my work very much.
My wonderful husband, Thor Hinckley, built the nation's leading renewable energy program at Portland General Electric. We don't have children (we met too late) but we love children. We're on the southeast flank of Mount Tabor here in Portland,  in the house with the solar panels on the roof and the poetry post in the garden, next to the bicycle/pedestrian path. Please say hello if you're in the neighborhood, or say hello in a comment.