Imagine that your food budget just got cut. You have to give up some food each month. What will you give up? Cheese? Fresh vegetables? Coffee? Sugar? (Don't know about you, but I am starting to panic at this point.)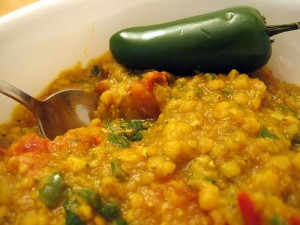 Less food is the new reality for one in seven people in the U.S. (47 million folks). Food stamps just got cut, the largest cut since the federal program started in 1964.
This post will not rail about the cut. Instead, this post will state that sharing makes us rich in what matters. Especially, sharing food.
I'm suggesting we share food steadily with folks who don't have enough. Weekly would not be too often. Writing a check once a year is not the same, at all. A once-a-year practice lets us push hungry people — often our neighbors - out of our minds 364 days a year.
Why is it so important to share frequently? Sharing  keeps our hearts open instead of closed off. We're all aware, on some level, that millions of our fellow citizens are hungry. Ignoring that fact, and telling ourselves the untruth that there is nothing we can do about it, keeps our hearts shut down on a subtle, core level.
We all can do something about hunger. That something is called sharing. Sharing re-opens our hearts for business, every time we do it. Re-opened hearts lead to more loving behavior in general to those around us. Sharing makes us richer in what matters.
Every visible act of sharing  we do inspires those around us to share, too. Research show we are strongly influenced by what others do, even when we think we are making independent decisions. For example, when you put two dollars in the red Salvation Army can outside the mall that's staffed by the bell-ringing lady, the dozens of people who see you do it become more likely to donate, too.
We can each be a leader.
Another idea: share at the grocery checkout by purchasing (swiping) the laminated cards that supplies meals for the hungry. (These aren't always visible. Ask the checker if they offer them.) Here in Portland, Oregon, New Seasons and Whole Foods stores have this option. So does the Ashland Food Co-op in Ashland, Oregon (where I travel for my work). I buy these every time I get the chance. My theory is that if I get to eat, others do too. I feel uplifted, every time. By now, I look forward to the experience. I've seen one writer call this kind of thing "positive addiction".
Here's another way we can build sharing into our lives. My husband Thor and I are throwing our 10th annual Christmas party on Sunday, December 8th. We're asking everyone to bring two cans of protein per person (and to skip their typical wine contributions). We'll donate all this food to the Backpack Project, operated out of the Rosewood Community Center a couple miles from our house. (My church friends Mary Beth, Caitlin and Thompson created the Backpack Project so that kids can take nutritious food home on Fridays in their backpacks, for the weekend. My friend Christina is now helping them. My friends rock.)
Diamond-cut principle: sharing steadily keeps our hearts open for business. If we have enough to eat, we have enough to share. Not just at Christmas, or with an annual check to a charity, but as a steady way of life.
Heretical, huh. But then, cultivating richness in what matters is heretical. Let's remember that Jesus was a heretic. So was the Buddha. If we're heretical we're in good company. Here's a short piece I wrote recently on the heretical truth about money.
I'll close with my favorite recent experience around food and sharing. Thor and I were doing our Friday night gig where we help serve a community dinner to street people. The leader asked Thor to lead everyone in prayer, not knowing that Thor is on the non-traditional side.
Thor went front and center. "Yo! Everyone listen up!" he boomed. The chattering room hushed.
"God is about love!" Thor declared. "Food is about love. We made this food with love. God and food and love, they're all mixed in together. Let's all treat each other with love. And let's eat. Amen!"
I love my husband.
Please speak up. Do you have more ideas on how to share food as a way of life? Ever had an interesting experience of sharing food with someone who was hungry?