We'd thought we couldn't, since we live at the base of Mt. Tabor — but it turns out we can. Maybe you had thought we couldn't, since Portland is so rainy — but it turns out that rain is not a problem.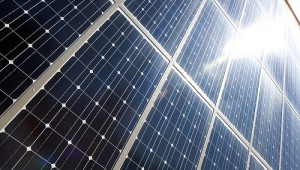 Our solar panels are going up onto the roof of our house this spring, a four kilowatt, west-facing system that, like any solar system, can't have any trees coming between it and the path of sunlight.
My husband Thor (have I mentioned he leads the nation's leading renewable energy program?) has signed the deal for the panels and installation, and today I'll cosign. Our solar panels will be made in Oregon, not China, so that we're supporting family-wage jobs and the U.S. economy. They cost a little more, and they're worth it.
My biggest surprise is that our solar installation will produce annually about as much energy as my home uses annually — more in summer when there's abundant hours of daylight, less in winter, but it averages out in what's called 'net metering'. Net metering means that we get credit on our utility bill for for the energy we produce here at our house. While solar installations in homes in more remote areas are 'off the grid', living in a city as we do, our homegrown energy goes into the electric grid, along with the massive amounts of hydropower being harvested from the Columbia River, and, less fortunately, the coal power being produced at the  Boardman plant.
But the utility has pledged that Boardman will be coal-free a few years down the road. Hopefully all the energy that it's been producing will be replaced by renewable energy sources like wind farms and solar energy installations. I'm psyched that Thor and I get to walk our talk, and come into better congruence with our values by creating some clean energy here at the base of Mt. Tabor.
Off for my morning run before I carpool down to Salem.
photo courtesy of PhotoMojoMike

Related Posts: