If less is often more, then haiku is one of my favorite ways to practice that happy discipline. I wrote these yesterday afternoon while camping on the Fourth of July.
Fourth of July at Moss Creek Campground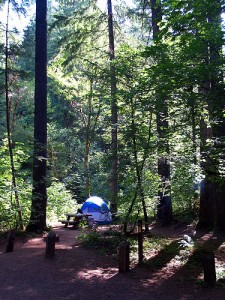 Fireworks, begone.
The piney air penetrates
My limbic brain-stem.
Intoxicated On The Fourth
Tipsy on pine air
I decline the wine, and write
Of independence.
Independence On The Little White Salmon
Oh, say can you see
Your way clear to using less
Stuff? Camp. Hike. Talk. Joy.
photo courtesy of [email protected] Lens

Related Posts: