I cleaned up my desk at work right before leaving for Opal Creek Ancient Forest for the weekend, where I am now. I'm so proud of finally cleaning my desk it almost warrants a post of its own. But a  single sheet of paper I found in that process vibrates with life and trumps all other topics for me today.
A large Western state renowned for its wilderness actually became stripped of its fish and wildlife by 1890 (yes, 1890) due to market-driven hunting and fishing for the prior three decades.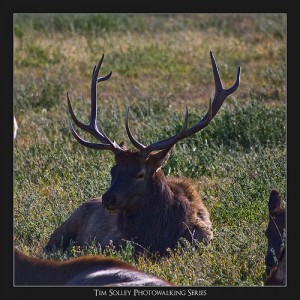 The state formed an agency that managed over the years, with much struggle and difficulty and several name changes, to bring the wildlife back via protection and regulation.
Here is the mission statement of that agency as of 100 years after the collapse of its state's fish and wildlife:
The Division of Wildlife is solely responsible for seeing to it that all kinds of wildlife, from big game to small critters, in our state continue to have healthy numbers now and into the future.
This means that if you enjoy your wildlife in any way, hunting, fishing, photographing or just knowing that it is there, we have a common interest. The wildlife belongs to you and we're here to help make sure wildlife continues to be available to you to enjoy.
That also means that if any of you are planning to do something that may result in fish or wildlife being killed or even if you plan to build communities where wildlife lives, we need to determine if it's legal and you need a license or if we can avoid the loss of wildlife or loss of wildlife homes.
That's it. No bureaucratic jargon, just plain English, the way you would explain something in a conversation with another person.  I love this mission statement for its straight-talking simplicity and because it brings people together into their shared common interest: we need wild creatures, even if just to know they are there. Of course, sharp disagreements exist and always will on how wildlife and their homes (habitat) get protected. But the beauty is that they are in fact protected, after being hunted and fished into collapse in the 1800′s by unregulated commercial interests.
Though I live in Oregon and am writing from the protected wilderness of Opal Creek forest (which ironically has wifi in its cabins) , the state I'm writing of happens to be Colorado. The only thing I see differently from the mission statement above is that I think wild creatures have a right to exist for their own sakes, aside from humans and our needs and desires altogether. But that is a perspective I think only shared by some indigenous cultures.
The above success story of fish and wildlife brought back from a collapse that would never have happened in the first place with an attitude of basic respect for all life seems to be the best that the developed Western world can do at this point in its history.
I'll take it. I'm grateful for it.  But I'll always push for the basic respect for all life and species that goes beyond the also legitimate human desires to hunt, fish, and know that wild creatures are still alive out there.
photo courtesy of Tim Solley
Related Posts: