I'd love to give you a $50 Amazon gift card.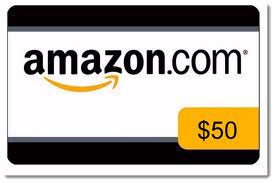 Are you in a cut-to-the-chase mood? OK. Here are the two ways to get entered in the drawing for the gift card. You can take this five-minute survey. It asks your thoughts and opinions on what you like to read about online, so I can better focus my blog topics. The other way is to subscribe to Diamond-Cut Life, on your upper right. It takes about 30 seconds, and you can unsubscribe with a click any time. My posts appear in subscribers' email inboxes each Sunday and Thursday.
If you take the fun, quick survey and also subscribe, you'll get entered twice in the drawing. And that, gentle reader, is the path to the $50 Amazon gift card. 
If you can hang out a little now that we've gotten our business taken care of, here is my question for you: how have you been succeeding at your 2012 New Year's resolutions, given that there are only five weeks left in the year? (If it's hard to recall exactly what they are, I can relate. I have to reread mine periodically.)
I've succeeded at one of my NY resolutions, which was to finish my novel Revelle, and self-publish it. As I discussed with my friend Jen this morning ("I love your book!" she exclaimed after reading it) my purpose in writing the book was to give heart to others who, like the protagonist, suffer setback after setback, especially in relationships. I'm getting feedback that readers can relate to the book, which is great to hear.  
Writing the book, though, took huge amounts of time, most of it time that I would have spent writing DCL posts, and drawing more readership to this site. Hence, this survey and subscription campaign. I want to make up lost ground.
You might ask: why is a blog that encourages 'less stuff' giving away a $50 Amazon gift card, given that it will enable buying more stuff?  I've got two answers for that.
One is that I've always been clear that we have to consume in order to live. We do need some stuff. I only see excessive stuff as a problem. The U.S. tends to specialize in excessive stuff, unfortunately. My nation has about 4% of the world's population, and uses about 25% of its resources. That's excessive, and our national obesity rate is one sad illustration of the way we consume. It's also a good example of how consuming more may not lead to more joy, but sometimes to its opposite.
 The eventual winner of the $50 Amazon gift card will hopefully buy good, needed stuff with it. But whether or not that happens, I want Diamond-Cut Life to reach a broad spectrum of people, including people who love to buy stuff. That is my second reason for the gift card incentive. I don't want to just preach to the choir with my writing. And research is clear that a gift card incentive brings a variety of people to any table.
Go ahead; take the survey. Where else will a writer analyze and obsess over your every thought and opinion? We all have more power than we realize, I'm telling you.  I want your input on my blog, my body of thought on how more joy often stems from less material stuff, at least here in the (over)developed world, and more of the things that matter, like people, nature and God. Tell me where I'm wrong, and what I'm missing (comments here). If you get a friend to take the survey, let me know, and I'll enter you yet again in the drawing for the $50 gift card.
Related Posts: