Spring greetings! How about a good book to read? And a lively podcast to listen to?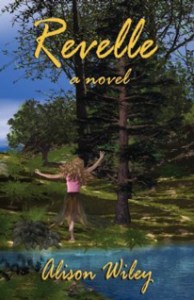 I'm doing a drawing for a free copy of my novel, Revelle. You can enter the drawing by signing up to your right to receive my weekly blog post as an email (you can unsubscribe with a click anytime).
And, if you enjoy podcasts, consider listening to the one I just recorded at Sprocket Podcast, Simplifying The Good Life. In this podcast, witty cohosts Aaron Flores and Brock Dittus discuss with me everything from the joys of using public transit (When Cars Are Like Condoms) to our sex and food choices (Sexy Guys And My Pinto Bean Soup) to the challenges of being a liberal Christian. We also talk about breaking our culture's current silence about climate change, and the fact that my recent letter to my alma mater , in which I ask Wake Forest University to stop investing in fossil fuels, is getting a lot of hits.
What is Revelle about, I'm often asked. Here is how Vicki Lind describes it. "Wiley's first novel is a meticulously crafted five-senses read. Revelle is a spirited young heroine who stretches, twists and pirouettes into the life she craves. We can smell the moist, rich woods of Oregon and the smog of Southern California. We can hear her laugh with gusto and sob with remorse. We feel the beating heart of a woman seeking a spirit that matches her own. Wiley holds us in rapt attention."  You can read the first chapter of Revelle here, and you can order it from Amazon and/or read 19 brief reviews of it here.
I'm doing a reading/discussion of Revelle on Thursday, March 28 2013, at Rain Or Shine Coffee here in Portland, Oregon, on SE Division and 60th. Come on over!
* Or if you live in the Portland area or the Seattle area, you can read Revelle for free by checking it out of the Multnomah County library system or the King County library system. More libraries are considering my book every week as I approach them, and many libraries will also order a book for their collection if someone from their community simply asks them to. Imagine that!